One of the requirements for the provision of U-SPACE services in accordance with EU regulations in the field is the network identification service, which includes a real-time display of the position of drones with other data such as the altitude, heading, and other drone data.
Therefore, Croatia Control together with D-FEND solutions agreed on the integration of the AMC Portal and EnforceAir systems to create a unique solution acceptable to ANSPs for providing UTM services in the immediate vicinity of airports through the proof of compatibility of the two systems. The AMC Portal system has integrated services and functions for approving and managing drone flights, whereas its integration with the EnforceAir system enables the reception of real-time drone flight images. This raises the safety of drone flight operations in the vicinity of airports to an even higher level, because the competent air traffic control (ATC) always sees through the AMC Portal system, which has been in operation in the Republic of Croatia since 2017, whether the drone is within the approved flight area (laterally and in terms of the altitude), and whether there are any drones flying in the vicinity of the airport that did not report their flight and received a clearance from the competent ATC unit.
The coordination process through the AMC Portal between the competent ATC unit and the user was demonstrated in real time, as well as the approval of drone flights, procedure related to the request for the urgent discontinuation of activity, display of the position and trajectory of the drone within the approved area, and procedures in case of leaving the approved drone flight zone and the occurrence of unauthorized drone flights.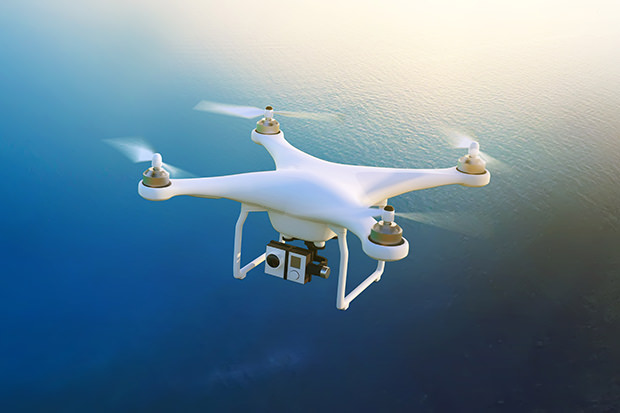 By integrating the two systems, it is possible to use the functionality of the EnforceAir system to act against unauthorized drone flights by taking them over or disabling flights within a predetermined area defined in the AMC Portal system, which also resolves the issue of illegal drone flights in the vicinity of airports.
The demonstration of the integrated solution was carried out successfully in real conditions at Split Airport, on August 16, 2021, during a period of increased commercial traffic in front of representatives from ANSPs and civil aviation agencies from eight countries and representatives of interested national representatives of the Ministry of the Interior, civil aviation agency, airports, fire departments, Croatian Mountain Rescue Service, and others. Attendees showed great interest in the solution and were satisfied with the presented capabilities for the provision of UTM services in the vicinity of airports from the point of view of safety and security.
This proved the compatibility of the AMC Portal system, through which drone flights are approved and managed in the Republic of Croatia, with the EnforceAir system for the detection, identification, and protection against unauthorized drone flights.