How to legally conduct flight operations with unmanned aircraft systems (UAS) in Croatia, in line with the restrictions and requirements of European regulations, is the question the answer to which interested the most the participants of DroneDays − a two-day workshop on unmanned aircraft systems held on October 4 and 5, 2021 in Biograd na Moru, Croatia.
Croatia Control's (CCL) booth was the place to find out all details about flying UASs. CCL was a general sponsor of the event on the first day of which its own Toni Zlopaša, Head of Civil Approved Agency (CIV AA), introduced the participants to the AMC Portal airspace management system and the AMC Portal Mobile – its mobile version – in his lecture on flying unmanned aerial vehicles in the Republic of Croatia.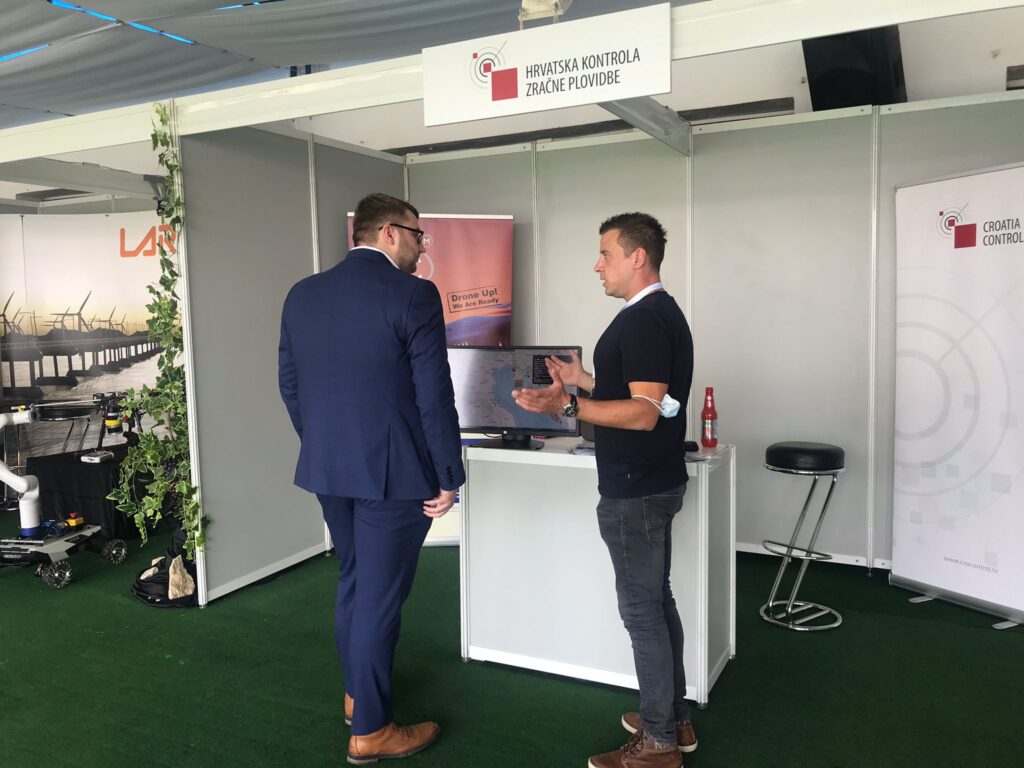 The AMC Portal is a centralized web tool for informing its users about the status of current activities and all future activities planned in airspace. Its mobile application enables UAS operators to make airspace reservations simply and quickly, with the ultimate goal of making all airspace users safer.
This year's program included keynote lectures and an exhibition area, and was focused on UAS applications and end-user industries. DroneDays serves as a meeting point for operators and users from the industry and academia, end users, as well as regulatory bodies. It is organized by the Laboratory for Robotics and Intelligent Control Systems (LARICS) of the Faculty of Electrical Engineering and Computing and co-financed by the European Commission under the AeRoTwin project.